We can all agree that with a lack of social commitments and mixed anxieties thanks to lockdown, this would be the perfect time to check into a luxury spa – if we were allowed to.
A little pampering goes a long way at the best of times and right now it's more important than ever to be able to feel at zen at least once a week. With the large offering of DIY facial tools, candles and essential oils to choose from, we've selected five of our favourite products that you can use to recreate a luxury spa experience in your very own home.
Start your spa session with a hot bath
Start your day surrounded by the scent of cherry blossom and rice milk. This foaming shower gel from Rituals uses unique technology to transform the gel into a silky soft cleansing foam when it comes in contact with water.
Click here to shop the Foaming Sakura Shower Foam from Rituals; £8.50 
Exfoliate! 
Exfoliating not only helps to increase your blood flow it can also increase your collagen production which means stronger and more toned skin. Begin at the ankles and brush in circular motions over the body for at least 5 minutes. This zero-waste bath and shower mitt from Holland and Barrett makes exfoliating easy and is great for sensitive skin.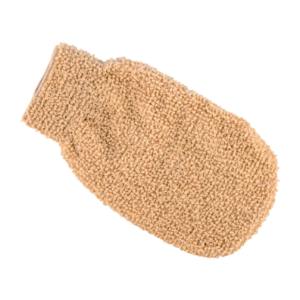 Click here to shop the Exfoliating Mitt from Holland and Barrett; £4.00
Relax with a delicious hot drink
Pukka Relax tea is a unique blend of calming herbs with amazing soothing benefits. It's best enjoyed towards the end of the day. The combination of chamomile flower, fennel seed, ginger and marshmallow root help to release any stress and tension that has built up throughout the day.
Click here to shop Relax Herbal Tea from Pukka; £2.99
Feed your skin
Shea butter is known for its intensely nourishing properties. In West Africa it has been used for centuries due to its never-ending list of benefits for hair and skin. 
This Luxury Size Shea Butter from L'Occitane will not only last you ages but its fluid formula will soothe feelings of skin tightness. Best used after showering or bathing. An essential product during cold months. 
Click here to shop The Rich Shea Butter Body Lotion from L'Occitane; £40
Rest and reset
As we all know, sleep is essential to wake up feeling energized and alert but did you know it's also essential for repairing the skin? The Overnight Reset Serum from L'Occitane will help transform your skin with its amazing ingredients which include Marjoram and Acmella Oleacera. Together these ingredients help activate gene expression functions, relax muscle tension and help to smooth the appearance of fine lines and expressions lines.
Click here to shop The Overnight Reset Serum from L'Occitane; £50 for 30ml